A kitchen mini makeover is ideal when your current kitchen is still in good condition, but still needs a little sprucing up to breathe new life into it.  Vital parts like taps, drawers, hinges and handles are still in place and work flawlessly. But there are clear signs of ageing. The surfaces, colours and worktops are worn out, the odd cupboard sticks or is slightly misaligned, but it's still too little to justify installing a whole new kitchen.
Colour issues may be solved easily. First, if you have darker coloured cabinets you need to sand the surfaces down before you apply a lighter colour instead. A lighter kitchen gives the illusion of a more space, no matter what style your kitchen utilizes.  While painting, apply several thin coats of paint, by allowing a considerable portion of time for each coat to dry.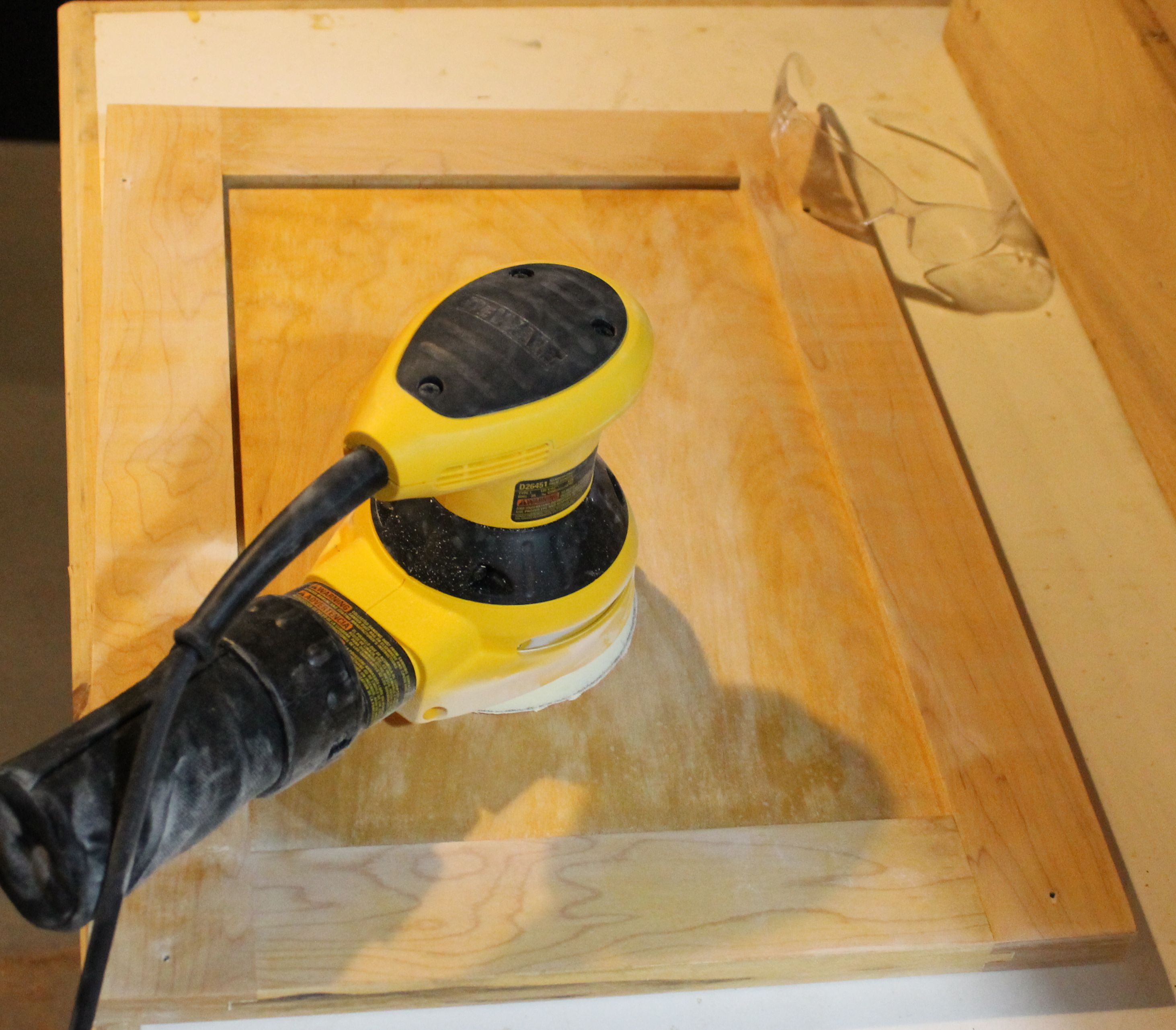 Even your kitchen appliances can be repainted. What's trendy now is metallic, inox look of kitchen appliances. If buying new inox appliances isn't an option, you can repaint your white appliances to look like new ones. To give even more of a metallic look to your kitchen, buy some grill racks and baskets, some metallic boxes and an inox dustbin. All small appliances you're intending to buy soon would also follow.
When it comes to worktops, these will get a new look by applying worktop overlays. These thin veneers can be applied without need to sand out or remove the existing worktop coating. Very easy to install, these give a brand new look to the worktop and your kitchen. You can choose granite, marble, sand, or many other textures. These will make your kitchen look more expensive, though overlays aren't expensive at all.
The backsplash usually needs some refreshment. You should paint it white, replace the tiles, but it's more effective and often cheaper to get some images or coatings that resemble tiles, cobblestone, bricks, whatever fits best in your kitchen style. Or put some image printing on it.
All "small" light fixtures, such as the backsplash, and above the sink light can be replaced with LED strips. LED strips will give an effective line of light beamed from a hidden LED strip. It is proven effective even on rustic and cottage kitchens. LED lights are very durable and safe and consume very little power.


Once you've done repainting, re-coating and replacing light fixtures, you will see if your handles and knobs still fit. Although once installed, these knobs may last for decades, there might be style related issues. However, you will see it after other mini makeover works are done. Same goes for the faucet.
Some additional work can help refresh your kitchen. If you have a hood, you can have it coated or replace the existing  one. Deep clean the appliances inside and out. Using high quality, special products can be more expensive, but can have  a hugely transformative effect.