Bathroom shelves are an ideal way of storing the various items you keep in your bathroom, from towels to make-up and cleaning products, souvenirs and flowers. These can also be aesthetically pleasing features, helping improve the overall look of the room.
Shelves can be supplemental storage to vanities and cabinets, or be the primary, and often the only source of storage in a bathroom. The size of your bathroom plays a major role in determining  which shelving options you have, but well-chosen shelves can help you get the most storage space from a smaller bathroom.
Vertical Tower Storage
Towels are fairly large, and in fact, all the towels in the bathroom often take up the vast majority of the available storage space. So, towels can be a real burden for a smaller bathroom. The easiest way to solve that is to make use of the available wall space with help of vertically aligned sets of shelves.
This is good for towels, too, since it's better to store them in an open space inside the bathroom rather than inside closed cabinetry or vanities as it will keep towels fresh. Your options can include the use of bamboo baskets,  or shelves with hangers where you dock those towels you're currently using.
Simple Creativity
Bathroom shelving is another place where you can unleash your creativity. This dancing robot shaped shelf is an inexpensive, useful and fun idea for a children's bathroom. There are shelves which are easy to reach by even the smallest children, and there you put stuff your kids can be used freely.
The upper sections are great for things that should be out of their reach, such as cleaning materials and other items not intended to be used by children. The unusual structure allows it to fit around the sink and toilet, making excellent use of the available space. While you don't necessarily have to copy this particular idea, try to be creative when assessing your shelving options.
Maximise Corner Usage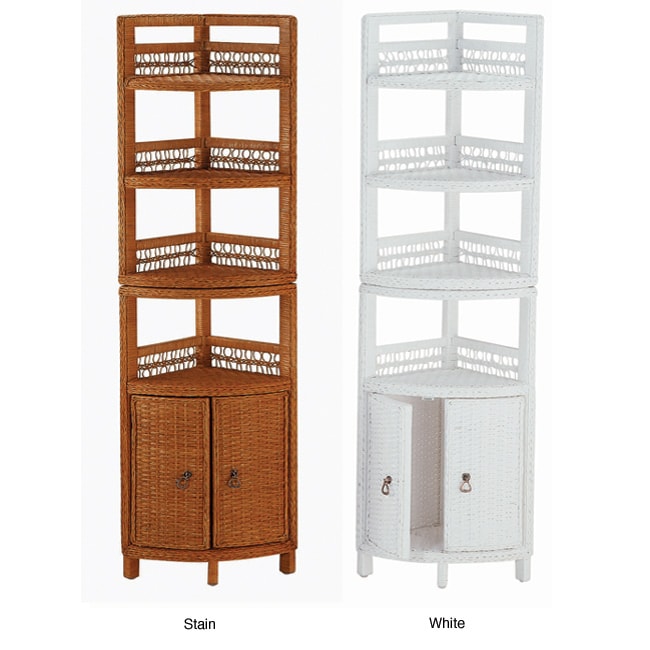 Corner shelves aren't a new thing in bathrooms. Many bathrooms do have some kind of corner shelves and cabinets, but very few of these utilize the entire space from the floor to the ceiling. Full-height corner shelves can do wonders for small bathrooms. This example pictured above shows how an ideal shelf would look and work. This will be able to cater for most items you keep in your bathroom, and will turn a previously unused corner into a highly effective, roomy storage area.
Wall Hanging Beauty
Hanging items are an ideal bathroom organisation solution which take no floor space and can provide plenty of useful space on the walls. Several vertical shelves will usually offer enough space for all necessary items, plus some space for decorative items or smaller plants. This design features a vertical cabinet, which has more densely distributed shelves for items in everyday or frequent use.